Fred Iltis - 100 - South and North of the Border
Fred Iltis (1923 Brno - 2008 San Jose) was born as Willfried Gregor, the first-born son of botanist and mendeologist Hugo Iltis and his wife Anni.
He entered the adult world prematurely. At the age of fifteen, he experienced the forced departure of his family to the United States in the face of the threat of Nazi persecution.
He spent two and a half years serving in the army in the South Pacific. After the war, he earned a Ph.D. in entomology from the University of California, where he settled and taught in the biology department in San Jose.
His own life's journey shaped him into a man very sensitive to minority issues, acts of injustice, and the devastation of nature. He began documenting the activities of the civil rights movement through black and white photographs. He took dozens of pictures of student protests against the war in Vietnam or of farm workers of Mexican origin for better working conditions.
Fred Iltis knew how to be funny and kind. At the same time, as time passed, his pessimism grew as a reflection of the experiences that had marked him, and a certain bitterness emerged as the enthusiasm, dreams and illusions born in the 1960s disappeared from society. He developed, printed and carefully archived his photographs himself at home.
With a modesty all his own, he rejected his friends' proposals to display them. It was not until 2008 that he gave his consent for the exhibition Fred Iltis - South and North of the Border, which he unfortunately did not live to see in Milan.
Symbolically, on the occasion of the 100th anniversary of his birth in Brno, we present the photographic work of Fred Iltis in his hometown, where he wished to return once more, from Sept 19 to Dec 21, 2023, at Muzeum Malư Mehrin.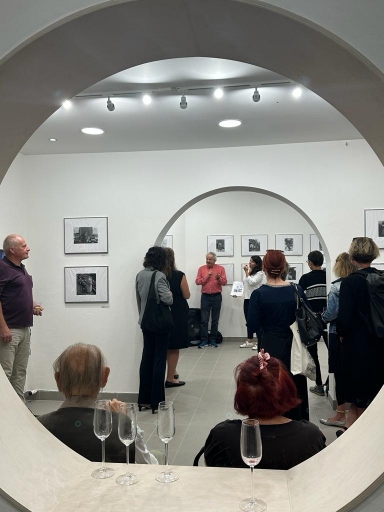 THE STORY
THE EXPOSITION
THE BOOK